Top 10 Types of Technology for a Remote Workforce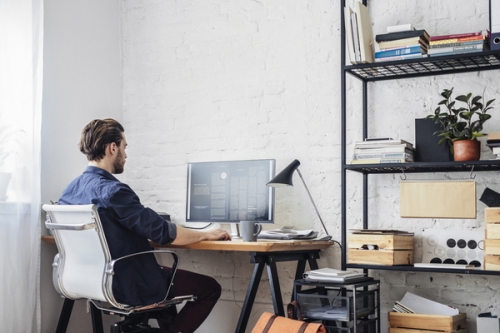 Over the last several years, there's been a shift towards remote work, and COVID-19 only expedited that shift further. The forced shutdown of offices all across the country helped many companies realize that remote work is possible. It's also made them realize that remote work can be a much more cost-efficient solution. And better yet, it can increase employee happiness, health, and well-being. Remote work really is a win-win. If your business is transitioning away from the office, here are ten types of technology for a remote workforce that you'll want to consider.
1. VoIP
VoIP, or Voice over Internet Protocol, is a great technology that can cut communication costs and improve team flexibility. VoIP phone systems allow employees to access their office phone phone system from anywhere, anytime. They can also forward calls to mobile phones, join in conference calls, send instant messages, and more.
2. VPN
A VPN, or virtual private network, is one of the most important technologies of all. Without it, your team won't have a secure communication channel through a public internet connection.
3. Cloud technology
Cloud technology is becoming more and more important to daily business operations. With it, companies can gain easy access to work-related files and integrated apps.
4. Network security
Your company's network security should always be a top concern, even for your remote workers. Perhaps even especially for remote workers. Getting hacked can cost your company thousands of dollars, and the bad press can negatively impact your company's reputation too.
5. Office 365
Office 365 is one of the most popular SaaS solutions for companies of all sizes—and for good reason. Its easy-to-use desktop and mobile applications allow your team to work from anywhere with a stable internet connection.
6. Slack
Effective communication is key to the success of any business, regardless of the industry, but it's even more important when it comes to managing a remote workforce. Slack is a great tool to help team members keep in touch and stay engaged when they're working from home.
7. Unified Communications
Unified communications help your team integrate communication channels for easy access in one central location. In doing so, you can enhance collaboration, improve team-wide communication, and significantly increase productivity.
8. Project management tools
When employees are working in multiple dispersed locations, project management inherently becomes more difficult. That's where project management tools come in. They allow your employees to collaborate and communicate synchronously and asynchronously. Tools like Asana, ActiveCollab, and Monday.com are all reasonably priced, popular project management software applications.
9. Zoom
Face-to-face interaction is important to maintain, even if you transition to remote work. Zoom is a great video conferencing tool that's used across virtually every industry. And these days, it feels like an absolute necessity for any business.
10. Cloud computing
Cloud computing is here, and it's here to stay. With a single sign-in from any device, anywhere, remote workers are sure to have a secure and seamless experience every time. Plus, it's a cost-effective, scalable, and convenient technology solution for your business.
Learn more about top technology for a remote workforce
If you're interested in learning more about your options for top technology for a remote workforce, contact us today at High Country Workplace Technologies. We have been helping businesses and organizations with their technology needs for more than three decades.
Contact us today to learn more.