Our Mitel Models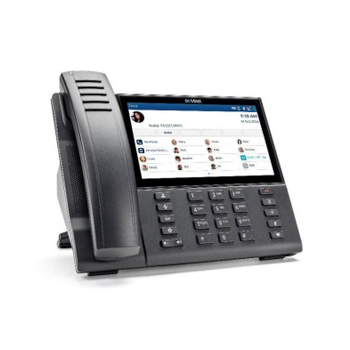 Mitel 6940 IP Phone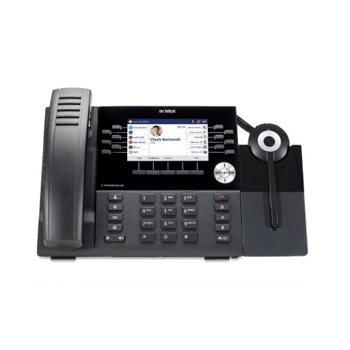 Mitel 6930 IP Phone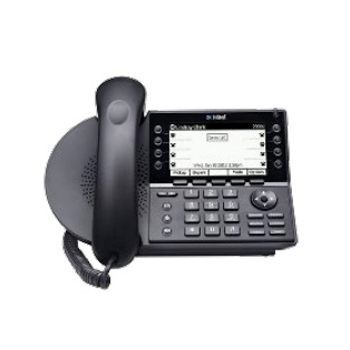 Mitel IP 400 Series
Mitel MiVoice
MiVoice is a business communications package that provides the complete business communication experience, including collaboration, customer experience management, ease of use and deployment, and more.
MiVoice Connect
MiVoice Connect establishes a centralized communication hub, allowing teams to concentrate on building relationships, cultivating ideas, and fostering growth. This leads to a harmonized and reactive workforce capable of adeptly operating in the contemporary business sphere and swiftly adjusting as future necessities shift.
MiVoice Connect provision of steadfast and adaptable communication services and applications encourages an intuitive user engagement, business steadiness, and straightforward administration. The substantial feature suite is user-friendly and easy to traverse, obviating the need for IT intervention.
MiVoice Connect Contact Center
Enhancing the customer experience in a digital realm entails equipping customer support and sales representatives with essential tools to address inquiries via phone, email, instant messaging (IM) or other channels. This includes providing them with immediate access to necessary information for account-related queries and seizing upsell opportunities. A multitude of organizations continue to depend on disparate communication and messaging systems for customer service support, yet the integration of these systems often poses challenges, resulting in a less than satisfactory customer experience and redundant operational efforts.
MiVoice Connect Contact Center transforms formerly isolated contact center operations, encompassing Automatic Call Distribution (ACD), Interactive Voice Response (IVR), Computer Telephony Integration (CTI), outbound campaigns, and multimedia routing into a consolidated, web-managed, and highly reliable solution, centrally orchestrated for enhanced accessibility and efficiency.
MiVoice Connect Support
MiVoice Connect stands as the Unified Communications platform you've grown to depend on. Its ongoing rollout of fresh applications, software, and compatible hardware has fortified and enhanced MiVoice Connect's functionality, security, and adaptability in diverse settings. Maintain your business operations "worry-free" with the support from MiVoice Connect Partner or Enterprise Support.
Mitel Hospitality Solutions
Elevate your hotel's guest satisfaction and operational efficiency with Mitel's preeminent Hospitality Communications Solutions. Be it a bustling city center's large hotel, serene mountain cottages or a cruise ship navigating the open waters, Mitel's Hospitality Solutions furnish you with adaptable, scalable, and secure communications tailored to satisfy the unique demands of the hospitality sector.
Mitel Revolution
Mitel Revolution is engineered for the contemporary world, accommodating our mobile-oriented society with features for mobile device alerts and event activation, ensuring safety, awareness, and connectivity for everyone, irrespective of their whereabouts. Boasting functionalities like bi-directional messaging, multimedia push alerts, and geofencing support, it transcends on-premise limitations, offering individuals vital information based on their location or closeness to the incident area.
MiCollab
Empower your employees to make more informed and expedient decisions by furnishing them with all necessary resources to connect, communicate, and collaborate, irrespective of location, at any given time.
---
Other downloads