Our Avaya Phone Models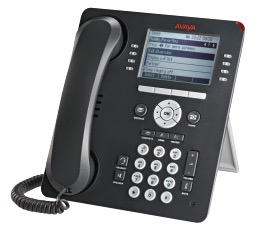 Avaya 9508 Digital Deskphone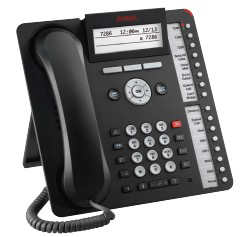 Avaya 1600 Series IP Deskphones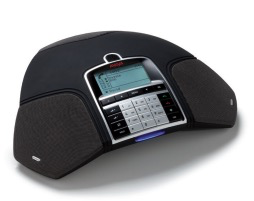 Avaya B179 SIP Conference Phone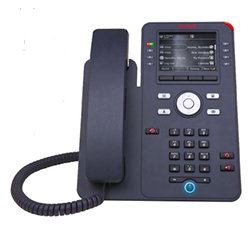 Avaya J100 Series IP Phones
Avaya Unified Communications
Avaya Unified Communications is a global leader in unified communications, providing a complete portfolio of software and services for businesses requiring premises and cloud-based voice, mobile, and multimedia communication. High Country has a long relationship with Avaya with knowledge of their solutions – inside and out. We can help you assess your current systems and determine the Avaya solution that is right for your business.
Avaya Partners With RingCentral
As of 2019, Avaya has partnered with Ring Central to introduce Avaya Cloud Office. This latest innovation transforms the traditional cloud-based phone system to make voice calls, messaging, meetings, and more simple, streamlined, and efficient. With this latest product offering, Avaya and Ring Central introduce:
Advanced Voice Calling
Chat & SMS
Full-Suite Virtual Meeting Capabilities
Detailed Analytics & Performance Reporting
App Integrations with over 100 ready-to-use integrations
This advanced technology will help you and your employees stay on task, communicate better, and get more done on a daily basis. With Avaya and Ring Central, your business runs smarter.
In addition to Avaya Cloud Office, Avaya also has a number of other product offerings that can improve your productivity: IP Office, Avaya Communication Manager, and Zang. The right choice is based on your individual needs and infrastructure.
Avaya IP Office™
This premises-based solution offers flexible solutions that can be customized for each employee, so their communication technology can be configured in the way it works for them. By bringing the technology in house you can set the schedule for technology upgrades, expansions, and additions. You have the in-house control to modify the day-to-day user operations, and you are not tied to a remote ticketing cloud-based model. Enhanced functions such as multimedia call center, mobility, and web-based telephony can be added as required by your company. These are software and hardware applications that are modular and scale with your needs. Customers can also see a lower long-term cost of ownership.
Avaya Aura Communication Manager
Avaya Aura Communication manager makes it possible for enterprise customers to streamline their communications with a single solution. Aura is designed for the larger or more robust application driven customer. Aura solutions include multi-media UC call center featuring Avaya's premier Ociana solutions, mobility functionality, virtualized and geographically survivable core processing, and multi-touch UC. You will reduce administration costs while keeping everyone connected regardless of location. This solution optimizes bandwidth dynamically and virtualizes your core communications capabilities.
Avaya Zang™
This 100% cloud-based Avaya unified communications platform revolutionized the way businesses can use communications to connect with their customers and employees. Zang brings the functionality of Avaya's IP Office and Aura to your users without core hardware. Avaya manages the day-to-day operations. Zang also features drag-and-drop tools, pre-built applications, and robust APIs that make it easier to quickly build and deploy applications to make your business communications more productive. Zang also keeps you up to date and makes new technology available to you as it is released to the world. Zang future proofs your solution without having to go through difficult in-house system upgrades and implementations.
Avaya Cloud Office powered by RingCentral
Avaya has partnered with RingCentral, a leading provider of global enterpreise cloud communications, to provide businesses with a unique cloud-based system called Avaya Cloud Office. It is powered by RingCentral and the app allows your to take your business calls, voice messages, texts, and faxes anywhere. The innovative and unified application allows you to manage your phone system from your preferred device and OS, so that you can stay connected at all times. Whether you're traveling internationally and need to make VoIP calls or want to host and online meetings from your device from anywhere, the Avaya Cloud Office can be customized to fit into your business needs.
Avaya Hospitality Phones
To round out stays at hotels and other hospitality venues, Avaya offers a series of Hospitality Phone systems that provide top value for your dollar. These phone systems have a stylish contemporary appearance, excellent voice quality, powerful functionality, and so much more. They will replace traditional phone systema nd pave the way for a new generation of intelligent terminal equipment. All of the hospitality phones are supported by Avaya Aura® and Avaya IP Office™.
Avaya Aura Mobility Solutions
When your team needs to be responsive and able to communicate on any device, from any location, Avaya has a mobility solution you can count on. Connect your employees, customers, and partners with Avaya's secure, reliable mobility solutions. You will have the same functions and features available to you with Avaya's award-winning premises-based desk phones on your own Android or iPhone. High Country is an expert in cost-effective mobility solutions that enable everyone to become more productive, and responsive.
Avaya one-X®
Avaya one-X® is a robust Avaya unified communications system that provides businesses with simple, intuitive web-based tools for their everyday communications. Users become more productive, responsive and accessible with Avaya one-X®. Communications tasks are more easily managed using a web browser. Make calls, see who is in the office, chat, and access your company's directory without client-based applications or special software. Perfect for companies looking to provide tools to users without having to provide VPN or remote access software or hardware Contact us to to learn more about Avaya one-X and see if it is a good fit for your business.
Avaya Equinox™
The Avaya Equinox ™ system makes seamless collaboration possible for every location and device. With Avaya Equinox™ all of your communications are in one place. You can see your meetings, messages, and communications history quickly and take immediate action with one touch. There are action-oriented workflows and an intuitive, top-of-mind status.
Avaya Communicator
Communicate with others with one click from your work applications using whatever device you are on. No more switching screens or devices. Unify multimedia messaging, audio and web conferencing, video rooms, desktop applications, and browsers, and offer one single sign on to identify yourself across voice, video, IM, presence, mobile, and conferencing. Avaya Communicator takes wasted time and frustration out of the work day and injects more productivity into it. Contact us to find out if Avaya Communicator is right for your office.
Avaya Messaging Solutions
Make your daily communications easier by accessing and managing your email, voicemail, SMS, and faxes from one interface. From your desk or mobile device, Avaya messaging solutions integrate the collaboration environment of voice, video, data, and web communications. Solutions include Avaya Aura® Messaging, Avaya Communicator, Cloud Application Link, Esna Officelinx, Multimedia Messaging, Avaya Phone Systems and Avaya VDI Communicator.
Avaya Virtualized Communication Systems
Avaya's virtualized communication systems provide rapid application deployment and seamless service provisioning. They have right-sized turnkey packages, or High Country can configure a custom Avaya solution for you. Avaya virtualized communication features will eliminate complexity in your network and allow for rapid application deployment. You'll supercharge your time to service, and save with multi-service networking.
Avaya Aura® Virtualized Environment
If you partner with VMware, Avaya Aura® can virtualize your unified communications applications, so you get the same great benefits you've realized from virtual servers. Eliminate time-consuming installation on a network server by using downloadable, VMware-compatible OVA files. You'll be able to integrate full-function unified communications applications on your own hardware and VMware operating systems. You'll love the simplicity of an Avaya unified communications system. Contact High Country Workplace Technologies to learn more about Avaya virtualized communication systems.