Do you have a multi-site business with remote and/or small satellite operations?
We have the experience necessary to help you connect these sites to your headquarters location effectively at a minimum cost. Each of your remote sites can either work autonomously or each site can be networked into the home office, depending on your business requirements. We can provide VPN or dedicated network connectivity solutions to enable the optimum flow of business data between your sites. Additionally, we can provide expertise on providing the best architecture of onsite only, cloud only, or a hybrid solution that blends a mixture of cloud and onsite solutions. For instance, the Mitel hybrid solution provides you the flexibility of deploying connect onsite and connect cloud unified communications at any of your sites on a unified platform that enables quick and easy site-to-site dialing and collaboration.
Premises Based
A solution where all of your locations have a physical system at each location connected by a WAN or VPN. Best used when there is high call volume at each location a requirement for providing 911 location.
Cloud Based
A solution that minimizes the capex expense and is the quickest to deploy. All of your phones register via your internet connect or a private circuit to your Cloud VoIP provider. This solution will be dependent on your connection to the internet so having a redundant internet connection at vital sites may be a requirement.
Hybrid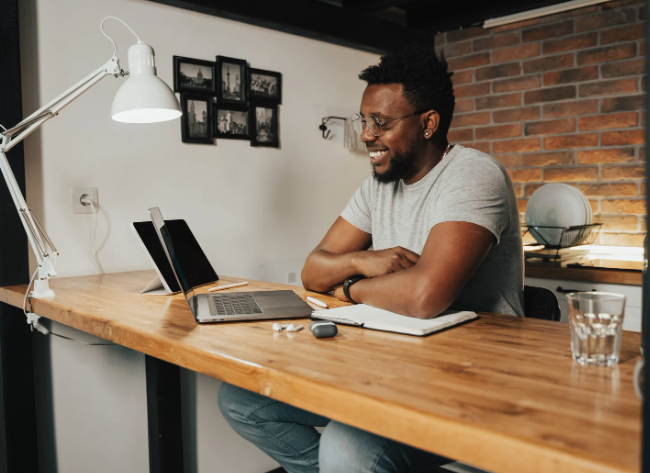 A combination of premises-based and cloud-based. This may be the most cost effective solution for your enterprise as it combines large locations that have large call volume with smaller locations that do not require premises-based equipment. If your organization has a requirement to connect all of the locations this may be the solution for you. Large restaurant chains, drug stores, and law offices that have a requirement for connectivity back to the headquarters location my find that a hybrid solution is the most efficient.
Site-to-Site Connectivity
Any remote or multi-location enterprise is going to need Ethernet, MPLS, or a cloud SD-WAN to stay connected.
Office 365
Office 365 enables your staff to work on business desktop applications from anywhere as long as they have a connection to the internet.
An effective onsite and VPN configuration will also allow your staff the ability to access necessary information on a reliable basis.
The details are of paramount importance with regard to configuration VPN solutions that also secure your network.
Business Technology We Configure, Implement and Maintain
Contact Center (email and chat)
Customer Relationship Management (CRM)
Customer Service
Desktop Computers
Infrastructure (cabling and fiber optic)
Internet
IVR
Mobile Devices
Smart Devices
Smartphones
Speech to Text
Virtualization
Voicemail
Wireless and Wired Networks
Solutions We Provide
Collaboration
Customer Service
Mobile Office
Unified Communications
Results We Regularly See
Better Integration with Office Technology
Happier Employees
Improved Customer Service
Increased Sales
Lower Operating Costs
More Effective Use of Technology
Reduced Frustration
Reduced Paperwork
Reduced Sales Cycle
High Country has been helping businesses like yours become more productive for over thirty years. We can engage in the entire business operations technology package, and we are happy to work with any existing relationships or contracts you currently have. All service is provided on an hourly basis or as part of an ongoing service agreement. We are a complete solutions provider. Contact High Country to learn more about how we can provide complete solution for your remote operatons.