Our Cisco Meraki Products & Services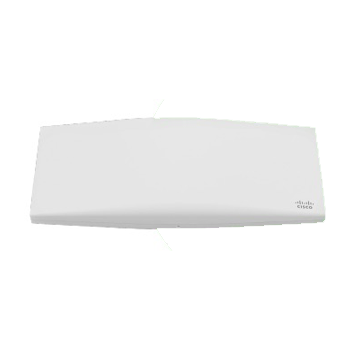 MR Cloud-Managed Wireless Access Points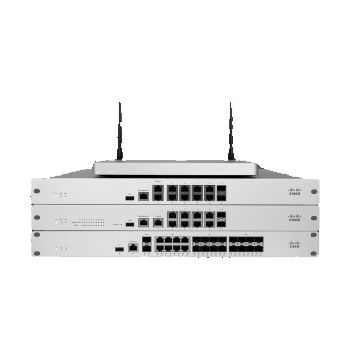 Cloud-Managed Security & SD-WAN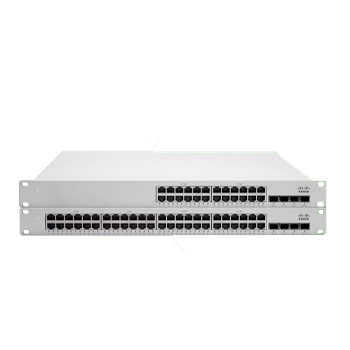 Meraki MS Series Switches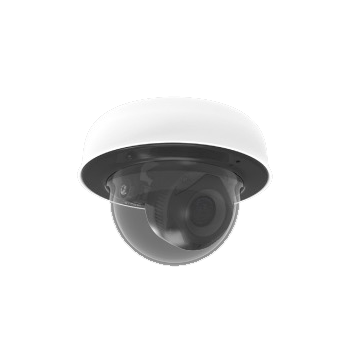 Cloud-Managed Smart Cameras
MR Cloud-Managed Wireless Access Points
The Cisco Meraki MR series represents a premium range of cloud-managed WLAN access points engineered for enterprise-level operations. With the accolade-winning Cisco Meraki cloud-managed framework at its core, this series facilitates robust and user-friendly centralized management, effectively bypassing the expenses and intricacies associated with conventional on-site wireless controllers. Tailored for the rigorous enterprise landscapes, the Meraki MR series access points are equipped with high-caliber hardware, multiple radios, and cutting-edge software attributes. They demonstrate a proven scalability and reliability (endorsed by a 99.9% cloud SLA) adept at meeting the stringent demands of a vast array of use cases.
Cloud-Managed Security and SD-WAN
The Cisco Meraki MX series encompasses multifaceted security and SD-WAN enterprise appliances, embodying a broad spectrum of functionalities aimed at tackling diverse use cases—all encapsulated within a singular device. Enterprises spanning various scales and sectors trust the MX series for ensuring secure connectivity to core hub locations or multi-cloud frameworks, alongside enhancing application Quality of Experience (QoE) through its sophisticated analytics fortified with machine learning capabilities.
Cloud-Managed Smart Cameras
The MV smart camera lineup introduces an effortless blend of data-driven intelligence to the realm of security cameras, fostering a simplified yet smart surveillance solution. Each model within the MV range is powered by a robust processor, comparable to those housed in modern-day smartphones, and boasts a novel architecture that substantially reduces both physical infrastructure and software prerequisites. Beyond merely safeguarding physical premises, these smart cameras also deliver valuable business intelligence. The MV smart cameras encapsulate swift processing capabilities, formidable security attributes, and refined analytics within a remarkably straightforward package, making them a noteworthy asset in both security and business insight domains.
Meraki MS Series Switches
Cisco Meraki presents an extensive selection of switches, meticulously crafted from scratch, aimed at offering ease of management without forsaking the potent functionality and adaptability typically associated with enterprise-class switches. Both access and aggregation switches from Meraki are seamlessly managed via a sleek, user-friendly cloud interface. This streamlined management approach liberates administrators from the clutches of tedious configuration tasks, affording them more time to focus on catering to the essential business requisites.
Cisco Meraki Full Stack Services
Cisco® MerakiTM Full Stack Networking Services aim to tackle the need for strong and widespread wireless LAN (WLAN) services across multiple branches, remote workers, or offices. All of this is achieved with reduced IT operational demands thanks to centralized cloud management. Drawing from almost three decades of expertise in crafting some of the world's most intricate enterprise-grade wireless networks, we're equipped to guide you in creating a cloud-managed wireless network. This will not only elevate your business operations but also harness the complete capabilities of your Meraki solution.
Cisco+ Secure Connect
Experience secure and smooth operations anywhere with Cisco's integrated SASE solution. Accelerate your path to enhanced network and security resilience through Cisco+ Secure Connect, a cohesive SASE offering.
Amplify threat protection for both your users and business with the benefit of continuous visibility
Ensure secure hybrid work environments and establish safe connections for users across various service points
Offer an unparalleled, unified IT experience that's simple to deploy and manage, eliminating the need for complex engineering
Smoothly traverse your SASE journey, all efficiently orchestrated within a singular platform.
Cisco Meraki Cloud-Managed Networking
A complete cloud-managed networking solution from Cisco that leverages the entire Meraki lineup to provide a tailored, scalable solution for all of your cloud networking needs.