Your Comprehensive Guide to Cisco Phone Systems for Small Business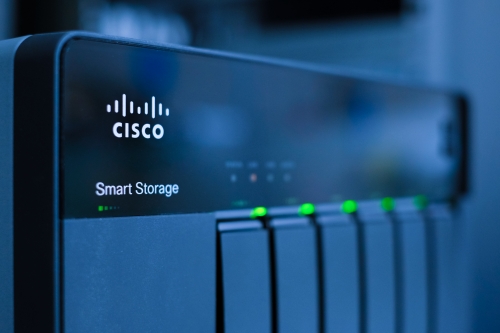 Streamlined communication and strong customer service are the cornerstones of success for small businesses. But not just any old business phone system can help you achieve those goals. If your phone system is no longer serving you in the way you need it to, consider Cisco phone systems for small businesses. These innovative phone systems can help you improve communication internally and externally, simplify IT management, and even save you money each month. Here's how.
What You Need to Know When Purchasing a New Small Business Phone System
There is no shortage of small business phone systems available on the market today. You might feel overwhelmed by the wide range of options, so keep in mind that there are many different features, benefits, and configurations for you to consider.
These days, most modern office phones run on Internet Protocol, or IP, networks, which is the same network you use to surf the web. But how do you narrow down which features your business actually needs?
Understand What Your Employees Need
The right office phone system will empower your employees with the tools they need to work more efficiently. Do they need one number that is connected to multiple devices? Do they need easy access to video and conference calls? Do they need to be able to make work calls from their personal smartphones? Would they benefit from an automated attendant? These are all things you'll want to consider before you even start your search for a small business phone system.
As an industry-leading communications company for more than a decade, Cisco phone systems offer all those features and more.
Be Prepared for Business Protocols to Change
As great as new phone systems are, they will require some things to change within your company. And even though change is good, it can also be challenging. Consult with your local service provider to ensure your staff is well-trained on your phone system's features so that communication continues to run smoothly and you can achieve your short- and long-term business goals.
Take Advantage of All Features
VoIP phone systems offer many benefits for your business. When you leverage the right provider and the right system, you can take advantage of:
Lower monthly payments
Simplified conference calling
Increased mobility for your service
Call recording features
Improved security
Ease of use
More opportunities for collaboration
Business app integrations
And more
With all these benefits, it's easy to see why so many small businesses are switching to VoIP phone systems.
Learn more about Cisco phone systems for small businesses
If your current phone system is no longer serving you, reach out to us today at High Country Workplace Technologies. We are a family-owned and operated business that specializes in creating customized technology and communication solutions for small businesses.
With more than twenty years of experience working with businesses both small and large, we are here to help install your new phone system, train your staff, and provide ongoing support should anything go wrong.
Contact us today to learn more about Cisco phone systems for small businesses. There are a number of innovative solutions designed specifically for small businesses and we'll work closely with you to determine which one is best for your company.