Considering a Mitel Phone System? Choose the Mitel MiCloud Connect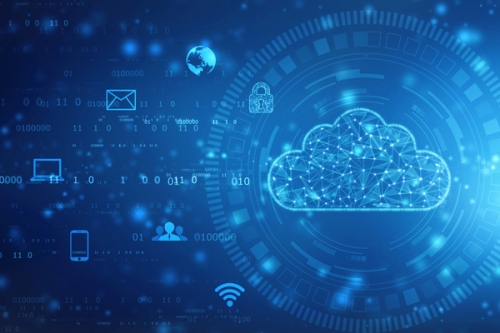 Your phone system plays an incredibly important part in your company's ability to succeed. And with remote work at an all-time high, your current workforce needs solutions that offer more than the traditional phone systems of the past. If you're considering a Mitel phone system, we're here to help you learn more about Newsweek's best business tool of 2019: Mitel MiCloud Connect.
What is Mitel MiCloud Connect?
Mitel's MiCloud Connect is an all-in-one cloud communications, collaboration, and contact center service. With MiCloud Connect, you can connect phones, applications, and network operations so your employees can stay productive from anywhere, with any device.
This innovative phone system has so much to offer your business with tons of outstanding benefits. Some of the top features of the Mitel MiCloud Connect include:
Audio and web conferencing software with built-in desktop sharing
Individual and group chat instant messaging
Business SMS
Built-in VPN
Calendar, scheduling, and CRM integrations
Software and web dialer options
Mobile-first design
IP desk phones
An integrated contact center with call control
Available for PC, Mac, iOS, and Android devices
Team workspaces to promote productivity
Collaboration tools
Smart features like a "Join" button, event wizard, agenda timer, and conference call-out
Automatic updates to ensure your team always has easy access to the latest features
These features, combined with the ability to work from anywhere, make MiCloud Connect much more than just a phone system. MiCloud Connect is an end-to-end unified communication system that drives consistency and collaboration for your business.
Is a cloud-based system best for your business?
Cloud-based phone systems offer a wide array of benefits for plenty of businesses. For starters, cloud-based systems offer better value, minimal maintenance, more accessibility, easier integrations, and increased scalability.
Those all sound great, but just because cloud-based systems boast a long list of benefits, that doesn't automatically mean they're the best fit for your business. Some of the common signs that your business is ready to move onto a cloud-based system may include:
Your business is growing
Your business operates in multiple locations
You have limited IT resources
You currently have outdated equipment
You need or want to improve your customer service
You want to increase employee productivity
If your business is reflected in the list above, a cloud-based system could be exactly what you need.
Mitel MiCloud Connect in the news
A Newsweek survey of 10,000 business professionals recently named Mitel's MiCloud Connect the top VoIP product of 2019. This unique phone system received top scores in service promise, security, reliability, satisfaction, and consumer trust categories in the survey.
The survey also asked respondents how likely they were (on a scale of 0-100) to recommend the provider to others. These scores were then assigned to each provider and only companies with a score of 75+ made the final cut. MiCloud Connect was one of the top three solutions recommended for VoIP software, making it clear companies of every size see the value MiCloud Connect brings to their business.
Learn more about this Mitel phone system today
If you're interested in setting up a Mitel phone system such as the MiCloud Connect for your business, reach out to us at High Country Workplace Technologies. Our technology experts are here to help you through the onboarding process to ensure the smooth integration of new phone systems into your workplace. And as an authorized Mitel partner, we offer on-demand support to ensure your business is always operating at peak efficiency.
Contact us today to learn more about the right Mitel phone system for your needs and how we'll help you get started.