Introducing Avaya Cloud Office by RingCentral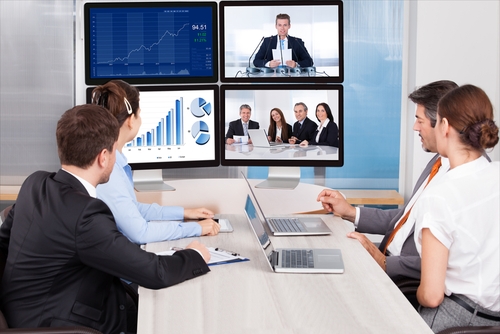 Late last year, Avaya and RingCentral forged a strategic partnership that made RingCentral the exclusive provider of Unified Communications as a Service (UCaaS) solutions for Avaya. With RingCentral contributing $500 million – a $125 million preferred equity investment and a $375 million advance for future payments and certain licensing rights, the dynamic duo moved forward with a comprehensive plan to deliver value through advanced technology solutions.
The partnership was welcomed by the market, with a plethora of positive feedback from power figures in the industry. People are calling this partnership the biggest move in the UC market ever and is expected to produce long-term growth opportunities for both companies. Presently, the partnership between Avaya and RingCentral brings the latest innovation in cloud communication to the market in the form of Avaya Cloud Office by RingCentral. The platform will also be known as Avaya Cloud Office or ACO.
What Is Avaya Cloud Office by RingCentral?
The latest introduction to the UCaaS market brings a full-suite of UC, CC, UCaaS, and CCaaS to a customer base of more than 120,000, with more than 100 million UC lines and 5 million CC lines globally. With this platform, the transition to cloud is made seamless and, better yet, economical, for businesses around the world.
Avaya Cloud Office is designed to be a harmonious addition to your business operation, mobilizing your communication capabilities to ensure maximum value from advanced cloud technology. With more than 100 business integrations, Avaya Cloud Office by RingCentral allows organizations to create comprehensive customization that supports the needs of their operation. The ultimate goal of Avaya Cloud Office is to help businesses run smarter.
Features Of Avaya Cloud Office
Avaya Cloud Office by RingCentral is a comprehensive tool with all the features your business could possibly need and more in a single solution.
Calling – The most fundamental tool in a UCaaS solution is the basic calling feature. ACO offers robust calling capabilities.
Chat & Messaging – More and more of our everyday communication, even in the business world, is done through chat and messaging applications. Avaya Cloud Office offers both private and group messaging features.
Video Conferencing – ACO gives you the opportunity transition easily between voice and messaging into video conferencing with a full-suite of collaboration tools, including file sharing and task management.
Analytics – Gain insights about your communications to streamline your operations. The ACO reporting capabilities give you objective data that helps you determine how effectively your business is communicating.
Integrations – Lastly, the ACO platform has more than 100 ready-to-use integrations that give you access to all the tools you could need.
The All-In-One UCaaS Solution
The partnership between Avaya and RingCentral brings a one-of-a-kind UCaaS solution to the market for businesses to take advantage of. From advanced call and chat features to countless customized integrations, your business can find all it needs and more in a single platform that's not only easy to use but also cost-effective.
Considering taking your business communication to the next level? Contact HCWT today to learn more about Avaya Cloud Office by RingCentral.