Our 10 Years as a Phone Vendor for McCaddon Motors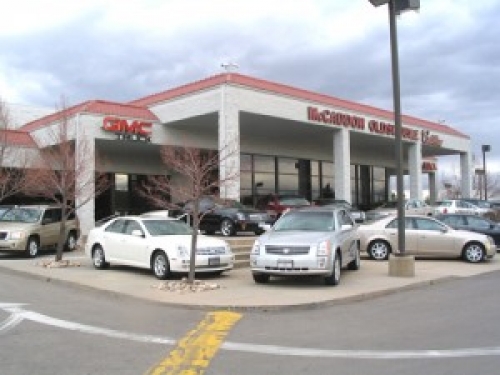 ARVADA – High Country Wire and Telephone is nearing its tenth year as the exclusive phone vendor of choice for McCaddon Cadillac Buick GMC Truck in Boulder.
After doing some introductory service for McCaddon in the mid-1990's, as their new phone vendor Hi Country installed a new Nortel Norstar Modular Integrated Communications System (MICS) for McCaddon in 1997 along with Qwest Centrex 21 services.
Owner Mark McCaddon states the following about Hi Country, "They have been a very reliable service provider over the past decade. They understand how important phone service is to our automotive business. When they installed our phone system in the 1997 we tried a new configuration to handle incoming calls. It didn't work. The great thing was Hi Country came back in, swapped our phone sets out, and put us back into a configuration that worked better for us without any hassles".
In addition to the deployment of the Nortel phone systems, Hi Country performed a thorough network audit of McCaddons network and voice services. "We wanted to see if we could improve our internet connectivity without breaking the bank!", stated Mark McCaddon. "Hi Country was able to recommend service by both Cbeyond and Qwest which functioned seamlessly together as if they were one provider and saved us $500 a month, which is a big savings for our business and doubled our internet capacity."
McCaddon Motors is not the only Colorado or USA-based automotive dealership that Hi Country services. Prior to the year 2000 Hi Country installed over 20 new Avaya and Nortel PBX phone systems for local and national Autonation dealerships. In addition to the local John Elway Autonation sites, Hi Country is the vendor of choice for Fisher Chevrolet of Boulder and Peak Nissan. As an expert phone vendor, Hi Country has also helped these dealerships save tremendous sums of money on their network services by proactively notifying them of potential savings. They, in turn, can pass the savings on to their customers.
Hi Country Wire and Telephone is a supplier of business phone systems, phone service, voice mail, and internet access. High Country, owned by Robert Whitfield Sr., is currently servicing numerous automotive dealerships, federal and local government agencies along with government contractors and businesses of all sizes. More information on Hi Country Wire and Telephone can be obtained at www.hcwt.com. More about McCaddon Cadillac Buick GMC can be obtained atwww.mccaddon.com.