A Guide to Comcast Business Internet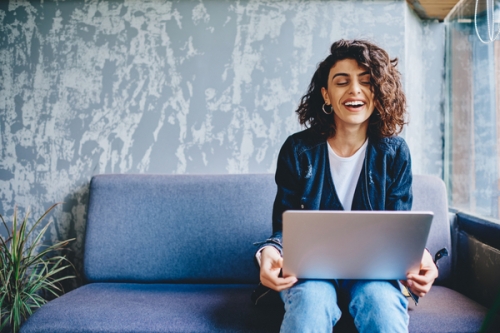 Reliable internet is essential to nearly every business or organization. Without it, employees and customers will waste time and quickly become frustrated. When choosing an internet service provider (ISP), there are a number of factors and features you'll want to consider. But with so many providers on the market, it can be tough to know which one is best for your business. Each ISP offers unique benefits, features, and add-ons. When it comes to comparing providers, none can match the innovative connectivity features and reliability offered by Comcast Business Internet.
Benefits of Comcast Business Internet
Comcast Business Internet offers many benefits for your business. Known for giving access to a wide range of advanced internet protocols, in-depth monitoring tools, forward-thing office solutions, and a whole lot more, Comcast can take your business operations to the next level.
That's not all though. With business internet services provided by Comcast, you can also enjoy:
Unlimited data
24/7 customer support
Gig-speed internet at affordable price points
Flexible solutions tailored to your business and operational needs
Seamlessly switch between functionality, performance, and management protocols without having to use separate software solutions or hardware
Features Offered by Comcast Business
Comcast markets itself as the internet service provider "redefining what a provider provides." And with all the features they offer, it's clear they believe in their clever tagline.
Comcast Business offers a lot more than just a reliable internet connection. They ensure businesses stay online, even when there are power outages and other events outside of their control.
Three of their best and most innovative features include:
Comcast Business Wifi Pro
Comcast Business Wifi Pro includes in-depth analytics such as unique users, customer characteristics, storefront conversions, management tools with features like restricting guest bandwidth, and a customized wifi "splash page."
Comcast Business Connection Pro
Comcast Business Connection Pro includes simple setup, easy digital management, automatic 4G LTE wireless backup, a router with auto-failover and fallback, power surge protection for up to four devices, and 8-hours of battery life.
Comcast Business SecurityEdge
Security is a top concern for every business these days—and rightfully so. In fact, approximately 65% of small businesses report being hacked. Luckily, Comcast BusinessSecurity Edge protects your business against cybersecurity threats including malware, botnet infections, phishing, ransomware, and more.
High-speed internet at a low cost
Every business wants reliable, high-speed internet that has the bandwidth to power all of your team's devices. With Comcast Business, you get the speeds and service you need, all at an affordable price. And with packages available for small, medium, and enterprise-level businesses, there's an option for everyone.
Learn More About Comcast Business Internet
If you're interested in learning more about Comcast Business Internet, reach out to us today at High Country Workplace Technologies. We have decades of experience working with businesses all across the U.S. and we are equipped with the knowledge and experience to create a customized solution for your organization.
Contact us today to learn more! We assist with set-up, ongoing maintenance, and training so you can gain peace of mind knowing that you can count on your internet.